Culture Night 2023 at Lucan Library
Join Palmerstown Camera Club and Lucan Library in a celebration of the culture on our doorstep!
Lucan and its environs are home to a wealth of cultural heritage and history – a gift to any amateur
photographer. Join us on Culture Night, Fri 22 September, as we explore local history, local images
and useful tips to start your own local history photographic journey!
Lucan Library, Friday 22 September, 7pm. Light refreshments will be available and all are welcome.
PCC Beginners Photography course: Starts 20th September
If you would like to learn about your camera and get an introduction to the basics of photography, our beginners course is perfect for you. This runs for 6 weeks : each Wednesday, from 7-8pm in the Parish Hall. The course is included in your annual membership fee of €110. This course is also open to non members. For further details or to sign up: contact: secpcc@mail.com
Club Exhibition in Lucan Library
Following our successful Exhibition, our winning images will be displayed in Lucan Library
The Exhibition opens 3rd July and will run for the month of July.
We are running our popular a Win a Print Competion again. Choose your favourite image and enter the draw to win it.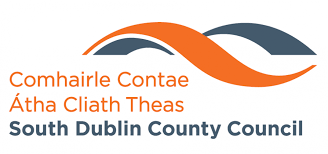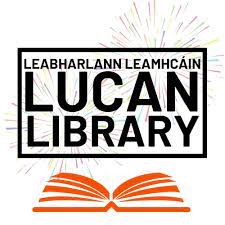 The annual End of Season Exhibition took place in Palmerstown Parish Hall on Saturday and Sunday 24th & 25th June.
Thanks to the Deputy Mayor of South Dublin County Council Joanna Tuffy for officially open the exhibition and to our Judges Tony Murray for Judging the Exhibition Entries and to Michael Lenehan for judging our John Thorp Nature Competition.
Exhibition in Lucan Library
A new exhibition is now opened in Lucan Library.
The images will be on display until 15th March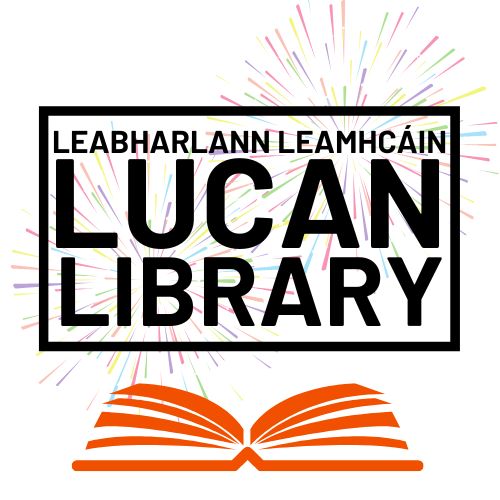 New Exhibition in Leixlip Library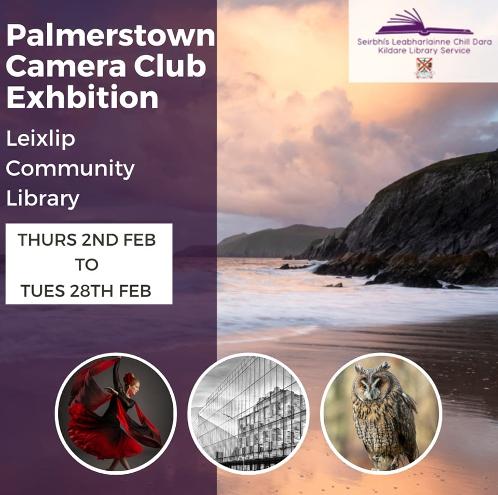 EXHIBITION IN LEIXLIP LIBRARY
In November club members images will be exhibiting our images in Leixlip Library. We will confirm dates once it has been scheduled.
© Copyright Palmerstown Camera Club