PALMERSTOWN CAMERA CLUB IS A GROUP OF LOCAL PHOTOGRAPHERS
WHO MEET ON WEDNESDAYS 8-10PM
IN PALMERSTOWN COMMUNITY HALL
TO DEVELOP theiR PHOTOGRAPHIC SKILLS
NEW MEMBERS ARE ALWAYS WELCOME :
AT ALL LEVELS:
NOVICE, INTERMEDIATE AND ADVANCED
Every great photographer started out as a novice,
and our camera club is a very supportive environment to learn and develop your skills.
FREE PHOTOGRAPHY COURSE
Free 6-week Beginners photography course for members of PCC- every Wednesday for one hour before the regular club meetings. The course begins on Wed 3rd October.
For further information contact any member of the committee on Wednesday evenings, or contact secpcc@mail.com
PALMERSTOWN CAMERA CLUB
IS CELEBRATING OUR TENTH YEAR!!
ON WED 5TH SEPT , PALMERSTOWN CAMERA CLUB LAUNCHed A evening ofCELEBRATION OF OUR TENTH YEAR IN OPERATION
PCC Image of the month: September 2018: Open theme
'Room' by Lorraine Morris
Congratulations Lorraine!!
See previous months winners on our 'Club Information' Page
RECENT MEMBERS AWARDS /ACHIEVEMENTS
pCC's Annual Exhibition: 22-24 June 2018
Every year, PCC holds a public exhibition of our members photos. This years exhibition ran from Friday 22nd - Sunday 24th June 2018 in the Parish Hall, Palmerstown. All images were entered in the "Exhibition & End of Year Competition".
Congratulations to PCC's 2018 Photographers of the Year : Advanced, Intermediate and Novice winners of the 2018 league !!
Winners of this years League and Exhibition Competition were announced on Friday 22nd June and full details are listed on the Club Info Page .
Congratulations also to the winners of the Exhibition: Best images: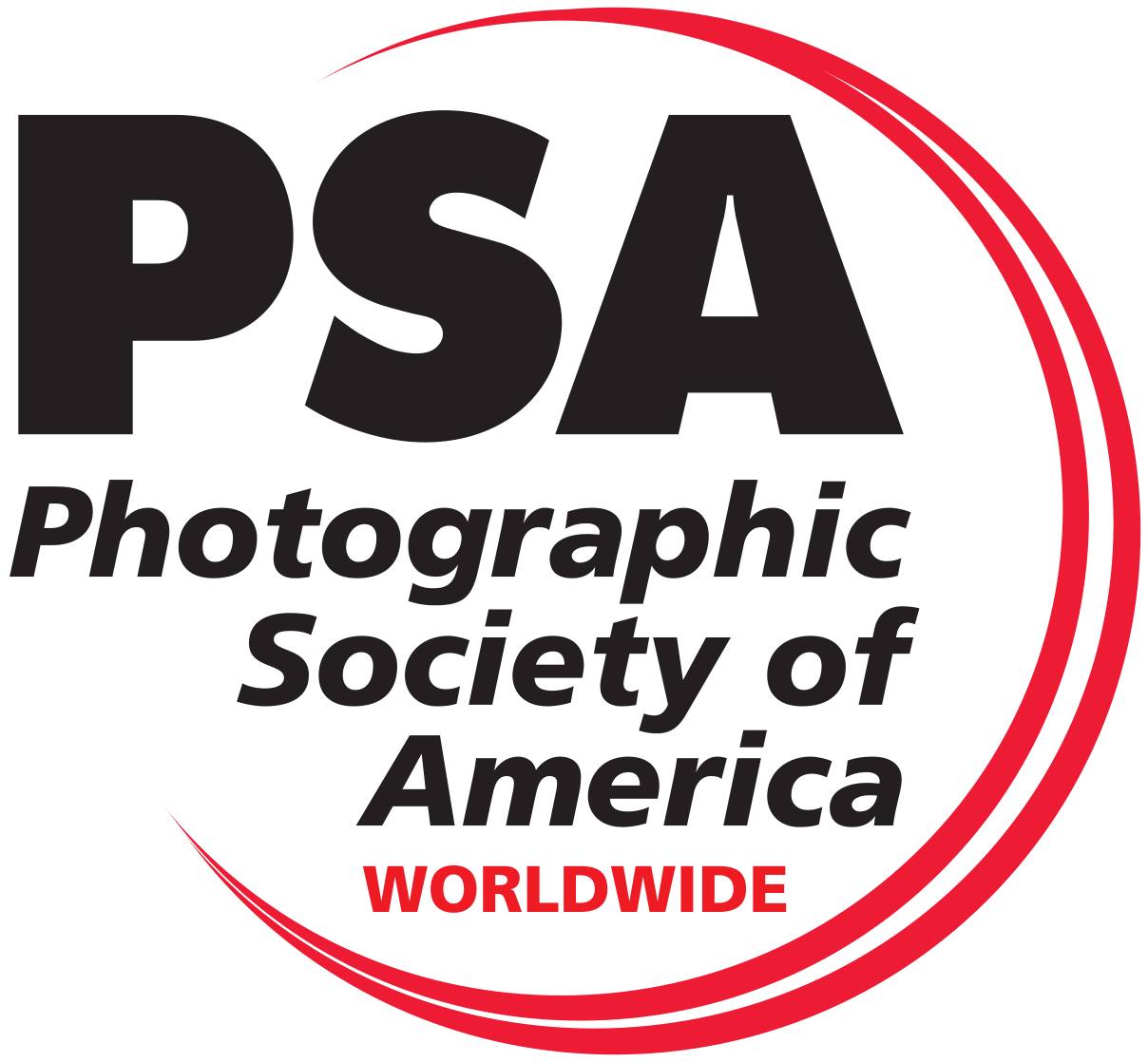 On 4th June, Palmerstown Camera Club won first place in Group C in the Photographic Society of America's Annual Projected Image Interclub Competition 2017-2018. A truly fantastic achievement! Denis Whelehan, PSA Liaison Officer for Ireland, sent his congratulations.
Many thanks are due to PCC's hard working Competition secretaries: Miriam Power and Susan Carney for their work in entering PCC members images in this and other international competitions throughout the year.
Miriam Power, PCC'sCompetition Secretary, has produced a short video showing our PSA images and awards.... download this link to view it:
PSA awards May 2018
The Photographic Society of America monthly results are in for May 2018. Awards for Nina Butler (Anna Rose) and Maria Forster (Grand Canal Dock) and Honorable Mentions for Suzanne McMahon (Eyelashes) and Elaine Butler (Golden Towers) Congratulations Ladies!!
Dominic Reddin (President of the Irish Photographic Federation) presenting Lorraine Morris (Palmerstown Camera Club) with her Silver Medal in Print Open Non Advanced at the National Photographer of the Year Competition 2018. Congratulations Lorraine!!
Suzanne Mc Mahon won "Best of Show" award, in April 2018,from Photographic Society of America!!
Congratulations Suzanne!
Images (from top left): Ger Phelan, Suzanne Mc Mahon, Michael Church, Eddie Kavanagh, Pat Morris, Frank Delaney, Ann Gregg
Support to develop your photographic skills
Weekly club meetings (sept-june) focussing on Photographic genres and topics.
In summer months: weekly photo- outings
Monthly and annual club competitions,
and an annual exhibition, where you can exhibit your images.
The club also enters regional national and international photographic competitions/ salons.
PCC EXHIBITION IN LUCAN LIBRARY: August 2018
Our Club is holding an exhibition in the Lucan Library for the month of August. We are inviting members to provide images to exhibit. All images submitted with be considered for the exhibition.
Images will be collected by a PCC committee member at the summer outings meet-up point (Palmerstown ULSTER BANK) from 7:30-8pm on either Wednesday the 18th July or the Wed 25th. Alternatively, members can drop them into Gerry in WHEELSPIN beside Supervalu any day between 9am and 5pm.
Images submitted must be on club mount boards, with member's name, the image name and your grade and pin number clearly marked on the back. eg: John Doe, The Miracle, A123
Every Wednesday, from September to June we meet in Palmerstown Parish Hall, with guest speakers and workshops on a broad range of photographic genres and styles, from experts in their respective field.
Further details of our weekly club schedule is on our 'Club Info' Page.
PCC Beginners Photography course: Oct- NOv 2018
If you would like to learn about your camera and get an introduction to the basics of photography, our beginners course is perfect for you. This runs for 6 weeks : each Wednesday, from 7-8pm in the Parish Hall. Cost is €100 , but if you then decide to join Palmerstown Camera Club, membership for the year is free! For further details or to sign up: contact secpcc@mail.com
WIN-A-PRINT COMPETITION
Congratulations to Mr Dave Thompson, from Lucan, who was our lucky "win-a-print" winner at this years end-of-year exhibition. Dave chose "Red Lips" by Michelle Twomey as his favourite print and Susan Carney, PCCcompetition secretary, delivered it to him.
Annual Day Trip to Saltee Island
This years day trip to the beautiful Saltee Island was on Saturday 9th June. A great day was had by all! The sun was out and the wildlife was in abundance! This annual trip provides a wonderful opportunity to photograph colonies of puffins, gannets, cormorants, razorbills and others in their natural habitat. When the weather is good, this island is a little slice of heaven for nature photographers. Many thanks to Suzanne Mc Mahonfor organising the boats!!
Recent Speakers
On 13th June, Sports Photographer James Crombie shared his powerful and dramatic sports images which can be viewed on: www.inpho.ie
Wed 6th June was an outdoor shoot, hosted by Michael Church.
On Wed 23rd of May, Michael Church gave a workshop on using natural and studio lighting to achieve the perfect image.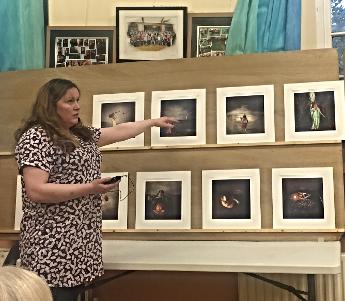 On Wednesday 9th May, Fine Art photographer Julie Corcoran gave an overview of her conceptual art photography: you can see her wonderful creative work at: www.juliecorcoranphotography.ie
On 2nd May we had two guest speakers:Bernard Geraghty showed us some of his stunning landscapes of Ireland and further afield: www.bglandscapetours.ie Ian Carruthers gave a very interesting overview of Astrophotography and extreme weather photography.
Wednesday 25th April was judging night for April's themed competition: "Environmental Portrait". Congratulations to Pat Kavanagh for image of the month, and to each of the winners and runners up in Colour, Mono and Projected Image categories.
18th April was a Q&A night which gave an opportunity for members to ask questions and make suggestions about speakers and themes that would be of interest.
On 11th April model Vonna Nolan gave her professional insight into how photographers can create better portraits, and tips onworking with models.
On Wednesday 4th April: Ellen Mc Dermot presented an overview of her beautiful conceptual fine art portrait photography : you can see more at www.iheep.com
Annual General Meeting
PCC's 2018 AGM was held on Wednesday 16th May in the Parish Hall. The new committee was voted in for 2018-19.
WEEKEND PHOTO-TRIP
This year's PCC annual weekend photo trip was to Sligo on 20-22April. This was another great PCC weekend!! Many thanks to Committee member Maria Forster for organising. Some members photos from the weekend away are below:
Miriam Power was a finalist in TV3 Camera Club's March competition: Congratulations Miriam!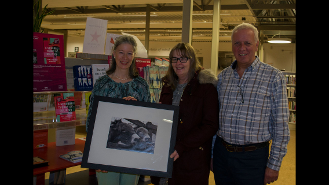 Angela Dennis presenting her "most popular choice" image to the winner, at the annual exhibition in Ballyfermot Library
© Copyright Palmerstown Camera Club