Image of the month winner april2021
Noleen Kavanagh
PALMERSTOWN CAMERA CLUB IS A GROUP OF LOCAL PHOTOGRAPHERS
WHO MEET ON WEDNESDAYS at 8-10PM
From September to June each year
VIA ZOOM currently
(ordinarily IN PALMERSTOWN COMMUNITY HALL)
TO DEVELOP theiR PHOTOGRAPHIC SKILLS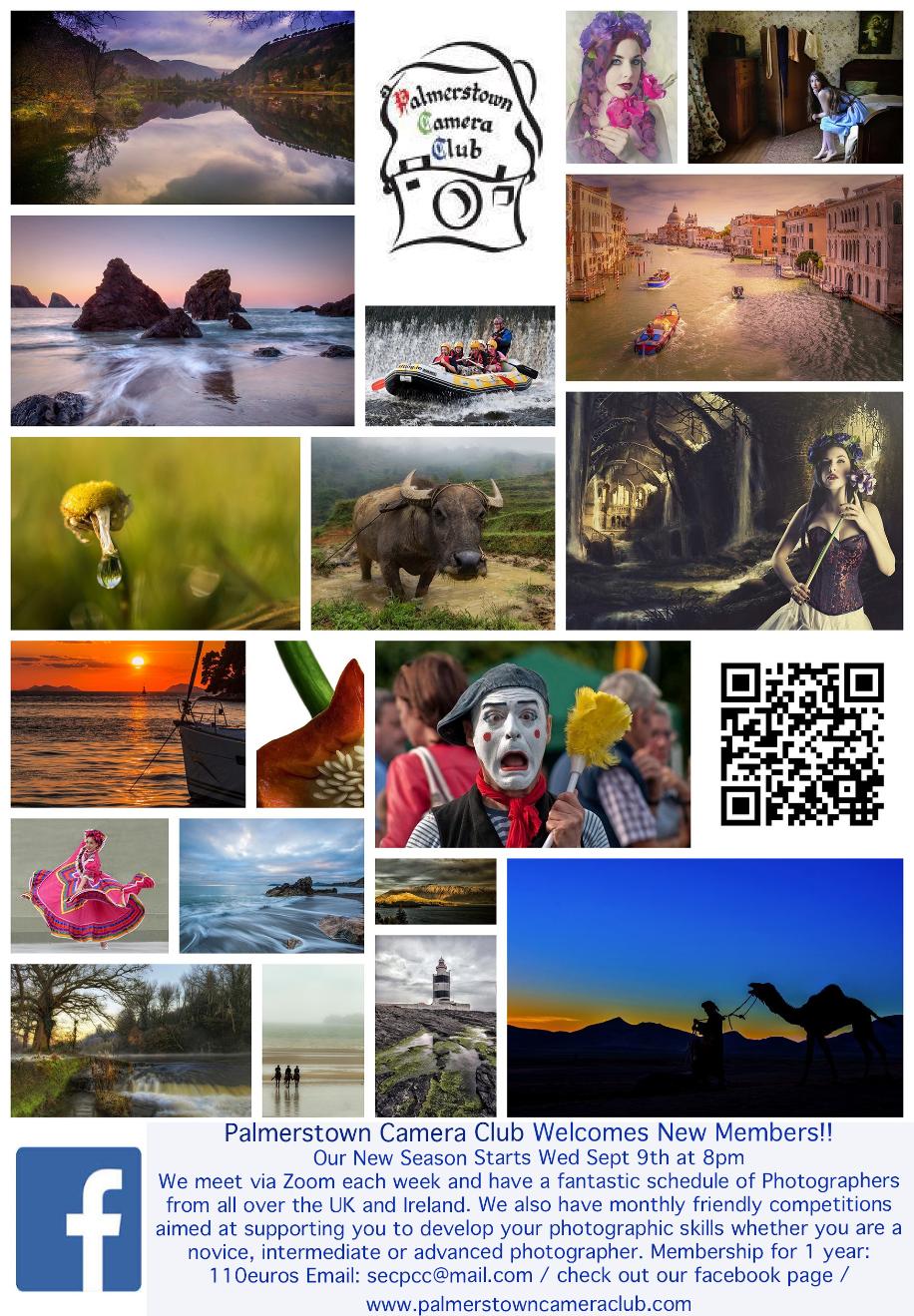 NEW MEMBERS ARE ALWAYS WELCOME
AT ALL LEVELS:
NOVICE, INTERMEDIATE AND ADVANCED
Every great photographer started out as a novice,
and our camera club is a very supportive environment to learn and develop your skills.
2021 will be another great year for PCC!!
Here is a list of our presenters workshops and hand-ins for 2021 in PCC:
check out these great photographers links...
Jan 20th Andrea Hargreaves 'Art of Metamorphosis pt1' www.andreahargreaves.art
& Hand-In 'Isolation' monthly competition
Jan 27th JUDGING 'ISOLATION' MOnTHLY THEME COMPETITION
Feb 24th. JUDGING OPEN
March 10th salli Gainsford www.salligainsford.co.uk
**March 17th: St Patricks Day: No session this evening**
March 24th: david garthwaite www.dgshot.uk & Hand-In 'Perspective'
March 31st: JUDGING 'Perspective'
April 7th: Ashley Franklin 'Wider World of Photography pt 2'

www.AshleyFranklin.co.uk
April 14th: Brian Worley: Tabletop & Colour Management www.p4pictures.com
& Hand-in Delicate
April 28th: JUDGING: 'Delicate'
May 12th: international Interclub Competition: PCC & Hibiscus Coast PS South Africa
May 19th: GUy edwardes www.guyedwardes.com & Hand-In 'Open
May 26th: Judging 'Open' : Packy Maguire Cup
June 2: Herb Leventon www.epicphototours.com
June 9th: Bernard Geraghty www.bglandscapetours.ie
June 16th: Brian Worley - speedlite & one light only
www.p4pictures.com
June 23rd: AGM & Hand In ' End of Year Competition'
June 30th JUDGING 'End of Year Competition'
July & August: Summer Break
2021HAND-IN DATES:

Jan 20th: Isolation
Feb 17th: Open
March 24th: Perspective
April 21st: Delicate
May 19th: Open (Packy Maguire Trophy)
June 23rd: End -Of -Year Competition
Zoom in from the safety and comfort of your own home:
Zoom ID is on the PCC Members-only facebook page.
We meet via Zoom every Wednesday at 8pm till 10pm. If you are interested in joining our club contact secpcc@mail.com to arrange to join our zoom sessions for a couple of weeks as a free trial. We very much welcome anyone interested in photography especially complete novices and also people who have intermediate or more advanced photographic skills!!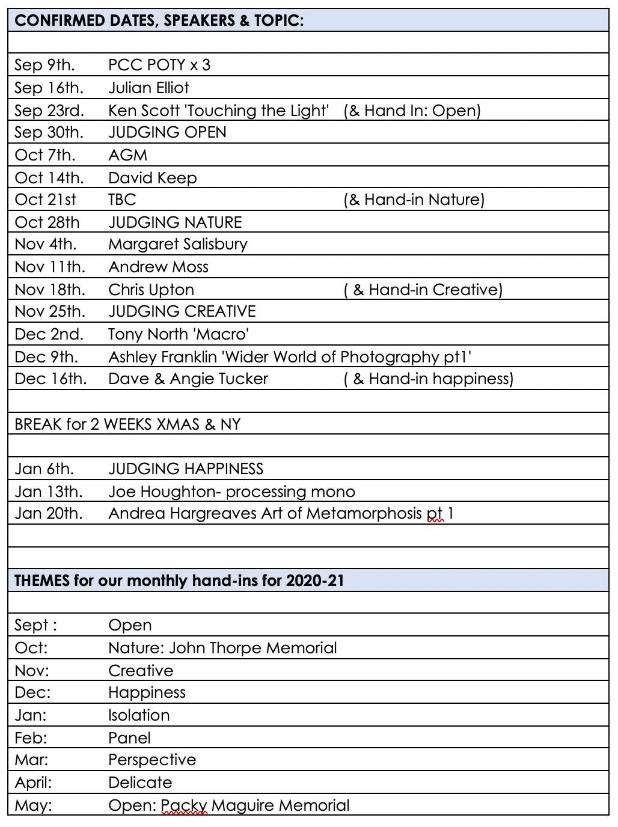 INTERESTED IN JOINING palmerstown Camera CLUB?
Our club meetings/ workshops are at 8pm on Wednesdays, via Zoom, and the meeting ID is posted on PCC's members-only facebook page on the day before the session. If you are interested in Joining PCC please email our secretary at secpcc@mail.com for details.
We welcome people who may be interested in joining to come to a couple of our sessions for free before committing to membership.
We very much welcome new members of any level of photographic ability from complete novice to intermediate to advanced.
Support to develop your photographic skills
Weekly club meetings (sept-june) focussing on Photographic genres and topics.
In summer months: weekly photo- outings
Monthly and annual club competitions,
and an annual exhibition, where you can exhibit your images.
The club also enters regional national and international photographic competitions/ salons.
Wednesday 6th Jan 2021: Judging Happiness theme
PCC's first night back in 2021 will be this Wednesday 6th Jan, with a special guest judge providing critique for our "Happiness" images.
And boy do we all need a little slice of happiness....
Zoom in from the safety and comfort of your own home:
Zoom ID is on the PCC Members only facebook page.
We meet via Zoom every Wednesday at 8pm till 10pm. If you are interested in joining our club contact secpcc@mail.com to arrange to join our zoom sessions for a couple of weeks as a free trial. We very much welcome anyone interested in photography especially complete novices and also people who have intermediate or more advanced photographic skills!!
Check out our website for more info:
Wednesday 16th Dec: Dave & Angie Tucker
🎄🎄🎄🎅🎅🎅This Wednesday 16th December is our last club night before Christmas, so everyone is invited to bring a little festive spirit to the evening if you can: lets all don our chrimbo hat/ jumper/ whatever you like, to wish each other well this Christmas.🎅🎅🎅🎄🎄🎄
Don't forget its Hand -in Night for our "Happiness" theme.
And our Guest speakers are Dave and Angie Tucker from the UK :
"Pics Wot i Like"
A selection of a varied range of images that we have taken over the years that range from our competition images that have been FIAP gold medal awarded, all the way to pictures that one of us simply says 'Wot i Like!'
https://davetucker.wixsite.com/tuckerpics
We meet via Zoom every Wednesday at 8pm till 10pm. If you are interested in joining our club contact secpcc@mail.com to arrange to join our zoom sessions for a couple of weeks as a free trial. We very much welcome anyone interested in photography especially complete novices and also people who have intermediate or more advanced photographic skills!!
Wednesday 9th Dec: ashley franklin
THE WIDER WORLD OF PHOTOGRAPHY: THE STORY OF PORTRAIT, FASHION, INDUSTRIAL, WAR & SOCIAL DOCUMENTARY PHOTOGRAPHY
Discover a fascinating world of photography beyond the camera club as we explore the history, style and impact of portrait, fashion, industrial, war, press and social documentary photography . See the work of photo greats like Avedon, Bailey, Beaton, Bloomfield, Capa, Contreras, Curry, Karsh, Leibowitz, McCullin, Salgado and Winston Link. An evening of informative, inspiring, powerful and world-changing imagery.
https://www.ashleyfranklin.co.uk/talks
Wednesday 2nd Dec: Tony North: Macro Photography
Wednesday 2nd Dec, Tony North showed us the Art of Macro, with his beautiful macro images of minibeasts and fungi...
"My goal is to portray the beauty of the natural world. I love revealing the amazing beauty of the world of miniature beasts, and sharing that with others"
https://www.artofmacro.com/macro
Wednesday 25th Nov: Judging of
PCC Monthly competition- CREATIVE THEME
Wednesday 25th November was the Judging of our CREATIVE monthly hand-in Competition
Congratulations to Martin Gleeson, with his winning image of Beckett Bridge.
Always great to see our members creativity unleashed!
Wednesday 18th Nov: Chris upton
& HAND IN FOR CREATIVE MONTHLY THEME
Ever wonder how you could improve your photography?
A key factor is composition, and Chris Upton showed us how to improve our composition in many ways!!
ESSENTIAL COMPOSITION : 20 Ways to Improve your images Many photographers cite composition as the most difficult aspect of photography to master. Whether you are perplexed and confused about the subject, need to refresh your technique or want a burst of creativity this presentation will help you improve your image creation.
Also: Wednesday is submission deadline for our monthly club competition, using the club app. This months theme is "creative".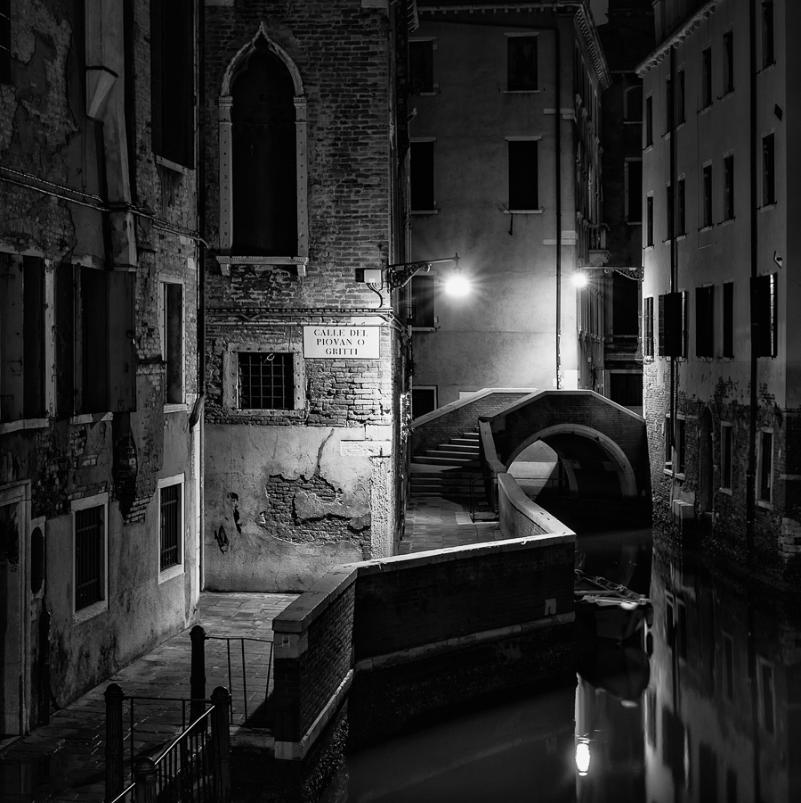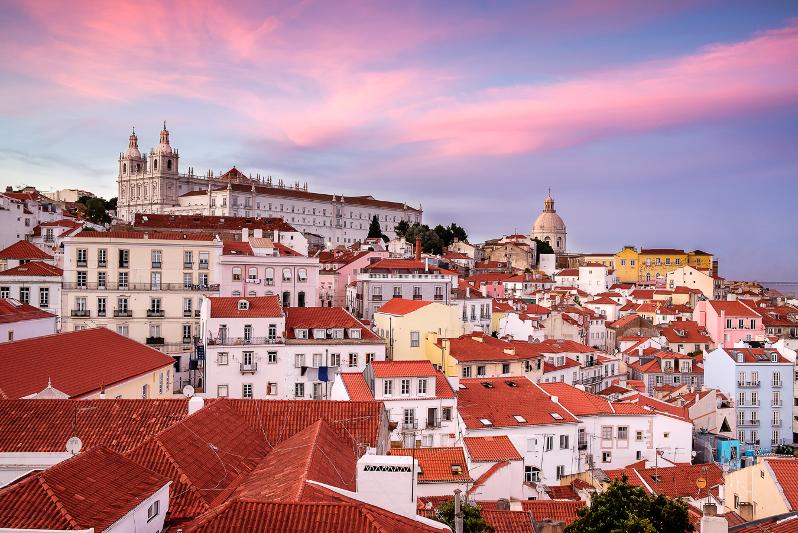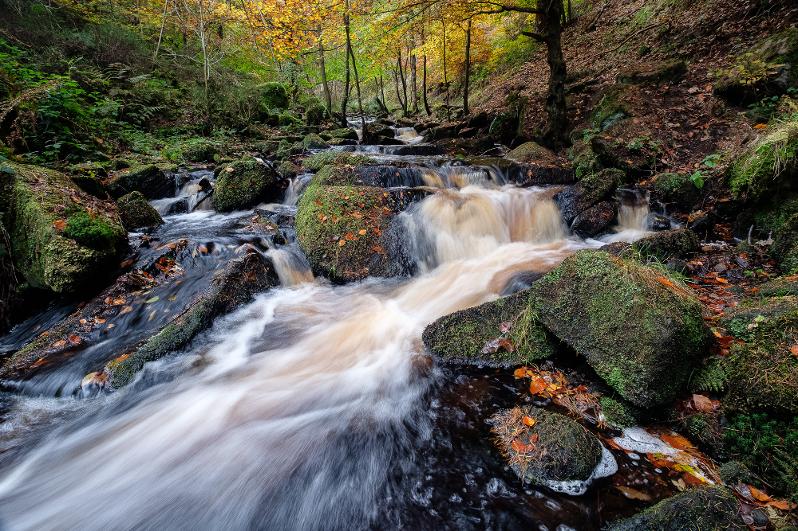 Wednesday 11th Nov: Andrew Moss
Wednesday 11th Nov , the PCC Club session was action packed!!
We had top UK Sports Photographer Andrew Moss presenting his images and his approach:
"A London based photographer, I enjoy making distinctive, graphic and impactful images, mainly of sport and action. I love the challenge of creating an arresting photo of fast-moving action in a technically difficult situation. I use Photoshop only 'in extremis' and try to take a largely editorial approach to my processing. My iPhone is nearly as important as my DSLR in producing photographs that hopefully intrigue you. My talk will cover my photographic journey, research, backgrounds, using your technology, knowing your subject; all illustrated from a selection of the over fifty different sports I have shot in the last few years"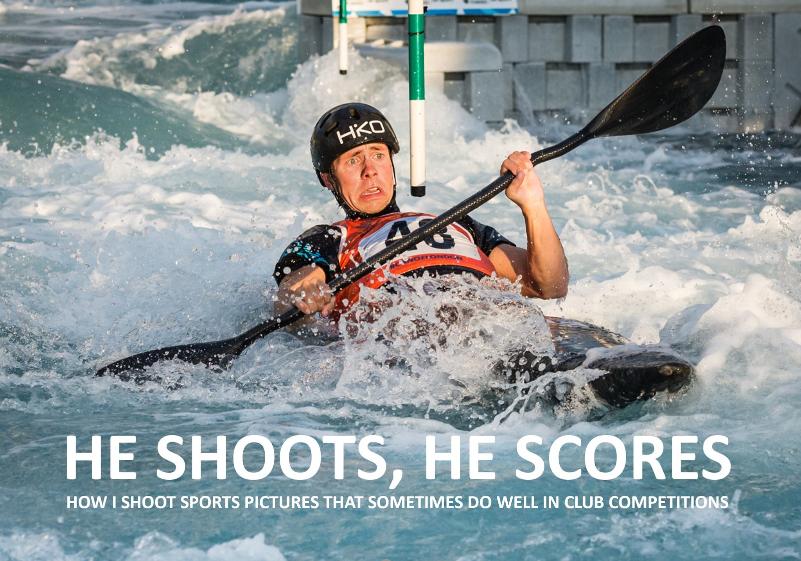 Wednesday 4th nov: Margaret Salisbury
It was a great evening Wednesday 4th November with Margaret Salisbury from the UK : all about Mono: composing , taking, processing the mono image.
Margaret has decades of experience as a highly esteemed photographer, & also judge for the RPS where she has chaired the L Panel of judges for many years, and she has visited Ireland on a number of occasions to present her own work but also to judge the National Shield for the Irish Photographic Federation.
Her presentation is called : The Dragon in Monochrome!!
https://www.fotospeed.com/gallery.asp?person=1723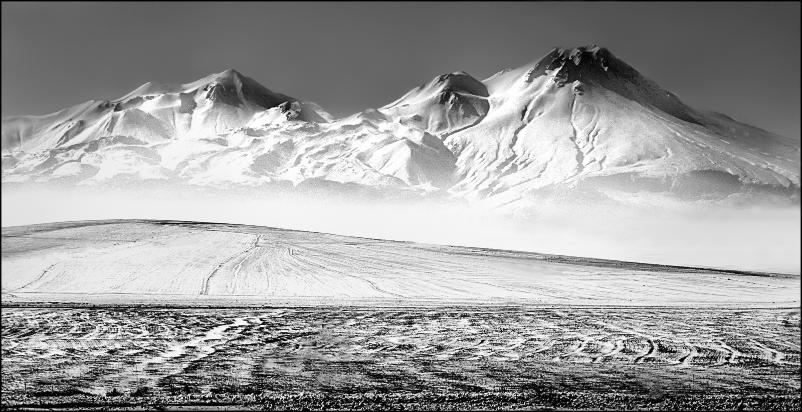 Wednesday 28th Oct: John Thorpe Nature Trophy
And Judging of nature competition
Wednesday 28th October at 8pm was the Judging of our Nature Competition and also the Image of the Month was the winner of our Annual John Thorpe Nature Competition Trophy!!
Huge congratulations to Maura Boyle for her beautiful image of a Blue Tit !!!!
Wednesday 21st Oct : rory O'Connor
Rory O' Connor from Blarney Photography Club, showed us his beautiful seascapes and landscapes, with great storytelling too, and gave some tips on how he achieves such tranquil and beautiful images.
https://www.roryoconnorphoto.com/
Wednesday 14th Oct : David Keep
https://www.davidkeepphotography.co.uk/underwater
Wednesday 14th Oct at PCC was wild!!! Would you fancy swimming with sharks??? or crocodiles??? or getting dive bombed by gannets...???? David Keep presented his award winning underwater images and they are incredible! Check out his short film below for a flavour of his experiences!
wed 7th Oct was PCC's agm:
Following our AGM on Wednesday 7th Oct, and our first Committee meeting Mon 12th Oct we are happy to confirm that the new PCC committee members for 2020-21 are:
Chair: Elaine Butler
Secretary: Ann Murphy Gregg
Treasurer: Nina Butler
PRO: Tony McIntyre
IPF Mid East Region reps x 2: Declan Graham & Maggie B Finlay
Membership Secretary: Michael Church
Assistant Compsecs x 3: Declan Graham, Walter Browne & Maggie B Finlay
Compsec for November: Ann Murphy Gregg
Compsec for December: Philip Devereux
Compsec for January: Mary Mangru
Ordinary members of the Committee: Mary Mangru Dee Byrne Philip Devereux Aoife Tierney Aidan Lawlor Sheila Byrnes Kevin Naughton
Congratulations to all and thank you for volunteering to take on these roles on behalf of all of the members of the club!!!
And a huge thanks also to the outgoing committee members stepping down this year, for keeping the club going in very challenging times! Frank Delaney, Maria Forster, Angie Dennis.
😁 📷 😁 📷 😁 📷
Wed 30th Sept 2020: Judging : Open theme
Wednesday 30th Sept was our first Judging session of the new club Season: Open theme.
The winners this month were:
Advanced Colour: 1: Philip Devereux; 2: Aoife Tierney; 3: Frank Delaney
Advanced Mono: 1: Suzanne Mc Mahon; 2: Tony McIntyre; 3: Gerald Phelan
Advanced PI/Open: 1: Martin Gleeson; 2: Susan Carney; 3: Nina Butler
Intermediate Colour: 1: Maura Boyle 2: Michelle Twomey 3: Declan Graham
Intermediate Mono: 1: Andrew Duff 2: Michelle Twomey 3: Bibiana Savin
Intermediate PI/Open: 1: Bibiana Savin 2: Maura Boyle 3: Liam Cunningham
Novice: Colour: 1: Cath Fallon 2: Ann Marie Walsh
Novice Mono: 1: Cath Fallon 2: Ann Marie Walsh
Novice PI/ Open: 1: Ann Marie Walsh
Congratulations to all!!! Super images!!!
😁 📷 😁 📷 😁 📷
Previous GUEST SPEAKEr: Wed 23rd Sept 2020
This Wednesday evening will be a treat for the eyes and the mind/ soul !!!
We will be 'Touching the Light' with Ken Scott as he provides us not only with his beautiful images, but also his insights on the philosophy and psychology of photography and for mindfulness in photography. Ken Scott is a photographer, adventurer, speaker, and coach from Sussex, England.
Ken says he has rarely if ever been anywhere with the sole intention of making photographs. "Over nearly forty years I have discovered that if I experience a place fully, then meaningful photographs follow naturally. My photography grew up in the mountains of the UK, where I taught myself to respond to the rhythms of the land and the light, working instinctively with the landscape and intuitively with simple cameras. My own brand of 'mountain light' photography became "Touching the Light". In this landmark presentation, I share with you some principles and stories for BEING in the landscape, for becoming attuned to light, for going with your own flow as a photographer."
See Kens images (below ) and at www.touchingthelight.co.uk
Previous GUEST SPEAKERs 2020
Fancy a bit of far-flung escapism? We have a treat for you this Wednesday 16th Sept with Julian Elliott presenting his fantastic travel photography to us: focussing on Mongolia. Julian has been a professional landscape and travel photographer for 10 years. Having started writing for a number of British UK photography magazines he started selling his work through the World renowned Getty Images. To date his work has sold in over 40 countries and he has travelled in over 30 countries capturing the world around him.
Mongolia - From Steppe to Eagle Hunters. Journey from Mongolia's capital to the Altai in the country's far west. See how Julian's journey in this vast country unfolded and hear how he captured the vast landscapes and the people that inhabit them. Watch how Julian switches between from being a landscape photographer to travel to sports when the talk finishes with a look at the Eagle Festival
APRIL 2020
CLUB SCHEDULE AMENDMENTS DUE TO COVID -19
a message from the club committee to all of our members
Hi to all members of Palmerstown Camera Club. It is truly extraordinary times, and the Committee wishes you the very best as we collectively face this unprecedented challenge. We feel very strongly that we want to continue to provide a support for each other, together, and that PCC is very much a support to us all- no matter what! If any member needs to talk, to reach out, or to connect -we are all here for each other.
The committee met at the end of March, and has done a fantastic job of re-organising our schedule so that we can continue to operate as a group on Wednesday nights... We won't be meeting in the Parish Centre as a group, but instead we will be using the teleconferencing site: zoom.us
We have reorganised our schedule a bit to use zoom presenters rather than group meetings in the hall, and got some great speakers from Ireland and the UK too!!!
1st April = Judging night, for our first ever annual Packy Maguire Memorial Creative Photography Competition
8th April = Janey Lazenby from UK on art photography and using textures;
15th April = Mike Pilkington from Malahide on travel photography, and hand-in for Pastimes;
22nd April = Judging for Pastimes;
29th April = our own Joe Houghton on Long Exposures using Lightroom.
6th May = Ian Carruthers: Weather predictions for photography and post processing
13th May = Cherry Larcombe: (UK) Creative Flower Photography: how to do it www.cherryannette.com & Hand In: Open
20th May = Judging: Open Theme
27th May = Workshop: 'Most common mistakes' and 'Do you fancy yourself as a judge?' with Michael Church
3rd June = John Bermingham https://vimeo.com/415672771
10th June = Ross Mc Kelvey https://www.rossmckelvey.co.uk/
17th June= Gary Jones Wildlife Photography. www.gjwp.co.uk
24th June= Workshop: John Bermingham Composite Photography http://www.allthatcanbe.com/
1st July= Carol Mc Niven Young https://www.cmyimages.co.uk/
8th July= Polina Plotnikova https://www.polinaplotnikova.com/
15th July= James Kerwin https://www.jameskerwin.uk/
22nd July= Announcement of our PCC End of Year League results and fun virtual social
29th July = PCC virtual End of Year Exhibition competition results and last night of this season
We will begin the 2020-21 season in September!!!
For Zoom sessions each member will need to click into a ZOOM weblink from your phone/ laptop/desktop (desktop/ laptop gives best results).
Each week's ZOOM ID will be on the club members facebook page the day before the event, and also will be texted to each member.
The session will start at 8pm, but if people want to log in from 7.45pm the meeting will be open, as we will take a few minutes before we start to make sure everyone who wants to join in, can access the link.
It should be very straightforward but: if anyone has any difficulty they can text/ call or facebook message any committee member who can talk them through joining the link. ( eg: aidan/ mary/ nina/ declan/ mags/ anne / maria/ dee/ frank/ michael etc).
Please note that due to Covid, we will be having our 2020 AGM in September rather than June. Further details will be posted here and on Facebook members pages in the next few weeks.
Also, due to COVID restrictions, the 2020 John Thorpe Nature Competition will be held early in the new season, (Sept/Oct/Nov 2020) details will be announced in the next few weeks.
And the 2021 John Thorpe Nature Competition will be held at the usual time, at the end of the 2020-21 club season in June 2021.
Thanks a mill, and stay safe everyone -
Elaine Butler
Chairperson PCC, on behalf of the Committee
PREVIOUS winners of our
'image of the month competition'
Image of the month winner March 2021
Noleen Kavanagh
Image of the month winner Feb 2021
John Dunne
Image of the month winner Jan 2021
Noleen Kavanagh
IMAGE OF THE MONTH WINNER dec 2021
Aoife Tierney
IMAGE OF THE MONTH WINNER NOV 2020
MARTIN GLEESON
Image of the month winner oct 2020
& WINNER OF THE 2020JOHN THORPE NATURE COMPETITION MEMORIAL TROPHY
maura boyle
Imageof the month winner Sept 2020
SUZANNE MC MAHON
Image of the month winner May 2020
GERALD PHELAN
IMAGE OF THE MONTH WINNER April 2020
NINA BUTLER
Packy Maguire Memorial Competition Winner
& IMAGE OF THE MONTH WINNER March 2020
Michael Moore
IMAGE OF THE MONTH WINNER FEB 2020
MICHAEL MOORE
PCC Image of the month: jan 2020
by Maria Forster
PCC Image of the month: DEC 2019
by Tony McIntyre
PCC Image of the month: NOV 2019
by Ann Gregg
PCC Image of the month: OCT 2019
by Brenda Hartley
PCC Image of the month: SEPT 2019
by Maria Forster
announcing
the WINNERS of our
annual Photography exhibition
competition
which was held in Palmerstown Parish Hall
Sat 22nd & Sun 23rd June 2019
Best Overall Image
Cuban Boy - Lorraine Morris
Best Projected Image
Liffey Sunrise - Ann Gregg
Best Monochrome Print
Leon - Nina Butler
Best Colour Print
Red Rose - Teresa Kavanagh
PCC Image of the month: May 2019
May's winning image by David Barrett
Congratulations David!
PCC Image of the month: April 2019
April's winning image by Frank Delaney
Great Image Frank!
PCC Image of the month: March 2019
March's winning image by Liam Cunningham
Congratulations Liam!
PCC Image of the month: February 2019:
February's winning image "Thawing Out" by Suzanne Mc Mahon
Congratulations Suzanne!
See previous months winners on our 'Club Information' Page
RECENT MEMBERS AWARDS /ACHIEVEMENTS
Great news in March 2019,
that 2 o
f our members have been chosen by the
Irish Photographic Federation
to represent Ireland in the upcoming FIAP biennial.
Congratulations Suzanne Mc Mahon & Lorraine Morris!
Patrick Kavanagh receiving his medal for the Inter Federation Cup Nature Competition between Northern Ireland Photographic Association (NIPA) & the Irish Photography Federation (IPF) - congratulations Pat!!
Teresa Kavanagh receiving her 'Highly Commended' Certificate from the Inter Federation Cup Nature Competition between Northern Ireland Photographic Association (NIPA) & the Irish Photography Federation (IPF) - congratulations Teresa!!
Congratulations to PCC member
Margaret Finlay
who was awarded her AIPF
at the Audio Visual weekend in Aras Cronin, Clondalkin.
Brilliant work Mags!!!




FREE PHOTOGRAPHY COURSE
Free 6-week Beginners photography course for members of PCC- every Wednesday for one hour before the regular club meetings. The course began on Wed 3rd October.
For further information contact any member of the committee on Wednesday evenings, or contact secpcc@mail.com
pCC's Annual Exhibition: 22-24 June 2018
Every year, PCC holds a public exhibition of our members photos. This years exhibition ran from Friday 22nd - Sunday 24th June 2018 in the Parish Hall, Palmerstown. All images were entered in the "Exhibition & End of Year Competition".
Congratulations to PCC's 2018 Photographers of the Year : Advanced, Intermediate and Novice winners of the 2018 league !!
Winners of this years League and Exhibition Competition were announced on Friday 22nd June and full details are listed on the Club Info Page .
Congratulations also to the winners of the Exhibition: Best images: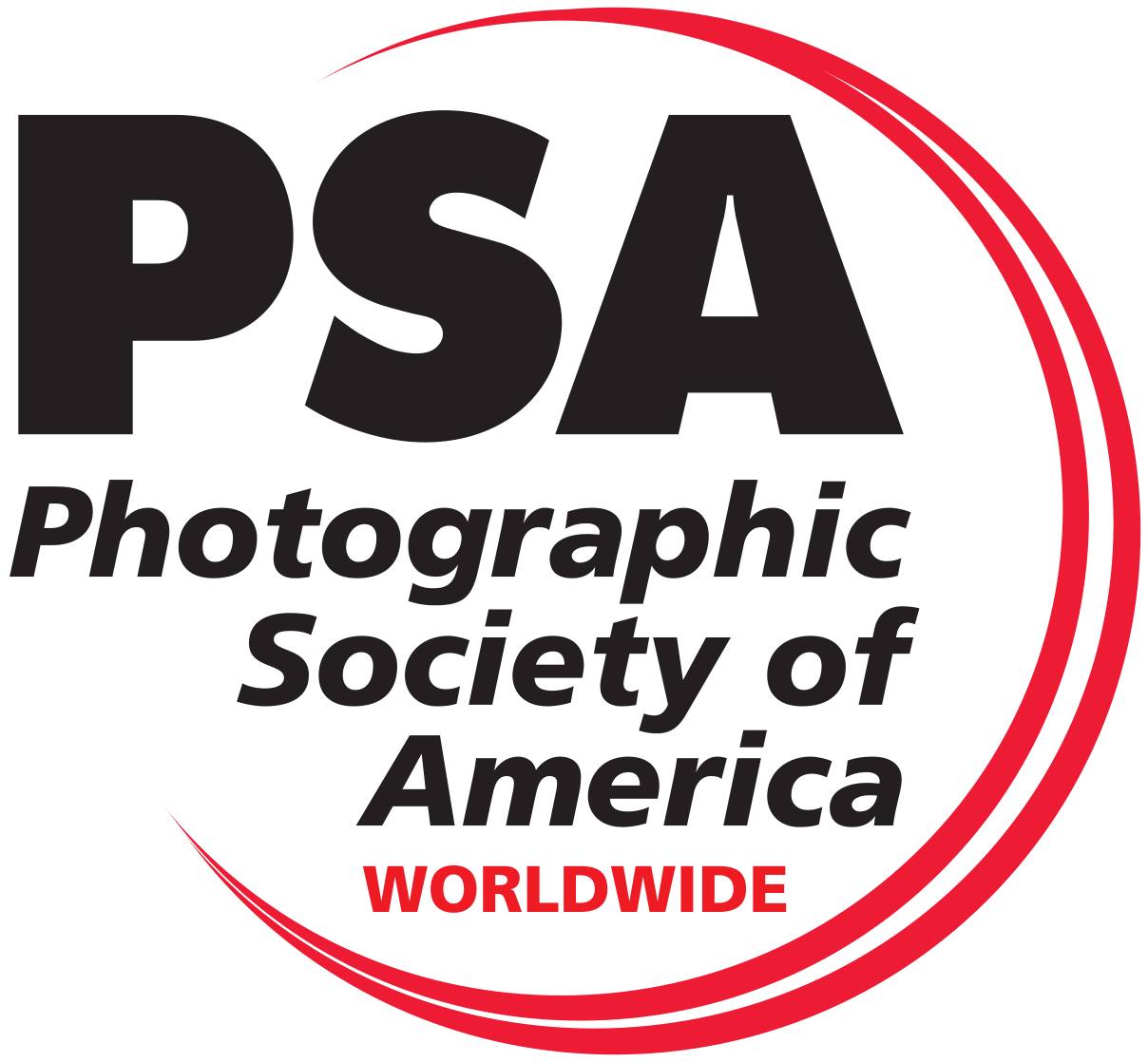 On 4th June, Palmerstown Camera Club won first place in Group C in the Photographic Society of America's Annual Projected Image Interclub Competition 2017-2018. A truly fantastic achievement! Denis Whelehan, PSA Liaison Officer for Ireland, sent his congratulations.
Many thanks are due to PCC's hard working Competition secretaries: Miriam Power and Susan Carney for their work in entering PCC members images in this and other international competitions throughout the year.
Miriam Power, PCC'sCompetition Secretary, has produced a short video showing our PSA images and awards.... download this link to view it:
PSA awards May 2018
The Photographic Society of America monthly results are in for May 2018. Awards for Nina Butler (Anna Rose) and Maria Forster (Grand Canal Dock) and Honorable Mentions for Suzanne McMahon (Eyelashes) and Elaine Butler (Golden Towers) Congratulations Ladies!!
Dominic Reddin (President of the Irish Photographic Federation) presenting Lorraine Morris (Palmerstown Camera Club) with her Silver Medal in Print Open Non Advanced at the National Photographer of the Year Competition 2018. Congratulations Lorraine!!
Suzanne Mc Mahon won "Best of Show" award, in April 2018,from Photographic Society of America!!
Congratulations Suzanne!
Images (from top left): Ger Phelan, Suzanne Mc Mahon, Michael Church, Eddie Kavanagh, Pat Morris, Frank Delaney, Ann Gregg
Irish Photography Federation
P.O.T.Y. - PHOTOGRAPHER OF THE YEAR competition 2019.
and Nature
PHOTOGRAPHER OF THE YEAR competition 2019
Registration will open soon for Entries, from Dec 1st - 22nd 2018, and this is done online initially, and then your prints are handed in, to a nominated regional location to be confirmed, at a date to be confirmed in the new year.
PHOTOGRAPHER OF THE YEAR 2019
Sections:
🔸Open Colour Print - up to 3 entries.
🔸Open Mono Print - up to 3 entries.
🔸Open PDI - up to 3 entries.
🔸Theme Colour Print -Creative - up to 2 entries.
🔸Theme Mono Print - Environmental Portrait - up to 2 entries.
🔸Theme PDI Colour - Human Face & Body - up to 2 entries.
Entry fee structure listed below:
One Section: €15
Two Sections: €20
Three Sections: €25
Four or more Sections: €30
Closing Date:
Photographer of the Year – Midnight December 22nd 2018
There is some time to gather your images for entry as registration doesn't close till 22nd December, but I thought you all would like some time to prepare and organise your photos.
Should any member have ANY questions about entry into this or any other competition please do not hesitate to ask myself or any member of thecommittee.
IPF NATURE POTY 2019.
This competition caters for the intermediate and the advanced photographer – with awards for both levels in each section. The overall prize can only be won by a photographer who has registered as advanced. Bear in mind that ANY photographer can register as advanced, however, if you meet the criteria outlined in the rules for advanced level, you MUST enter as advanced. Any of the below will exclude as intermediate:
🔹Awarded IPF or any other photographic distinction, e.g. LIPF, LRPS, AFIAP
🔹Received more than one IPF medal in any IPF National Competition
🔹Represented IPF with an image(s) in International Competition
🔹Received acceptances with five or more image titles, or one award in international competitions/salons
🔹Those whose club or the IPF considers to be of an advanced standard in any disciple of photography.
The sections in full are:
🔸Print – Open - up to 3 entries.
🔸Print – Theme – Flora & Fungi - up to 2 entries.
🔸Projected Image – Open - up to 3 entries.
🔸Projected Image – Theme – Irish Wildbirds & Wildlife - up to 2 entries.
🔸Projected Image – Open – The Natural World. - up to 3 entries.
A full definition of Nature & The Natural World along with the rules required will be available from secpcc@mail.com
Again ANY questions please don't hesitate to contact any committee members who will be happy to help you.
PODGE KELLY WORKSHOP- Dec 9th
Podge kelly will host a workshop for PCC members on Sunday Dec 9th. from 10am to 4pm . Cost will be only €15. To secure your place: book through any PCC Committee member.



PCC christMAS PARTY!!!- Jan 5th
all PCC members are invited to our annual christmas party, which is always a fun night out. The party will include dinner and music, with spot prizes up for grabs too. It will be on January 5th at the Springfield Hotel. Cost is €35 pp, partners are very welcome too. a great opportunity to get to know other members a bit better.
Book and pay for your place in advance - see angela any wednesday night.
IRISH PHOTOGRAPHIC FEDERATION -
NATIONAL SHIELD COMPETITION- Nov 2018
This annual national photography competition sees clubs from all over the country showing their best work, with a special focus on promoting non-advanced members work.Each club submits a panel of mono prints and a panel of colour prints, and international judges review and comment on the images. This is a great event to see other clubs work, and to learn from judges critiques. This year our very own Patrick Kavanagh coordinated the competition which was a great success!!!
Venue: Pobal Scoil Iosolde, Palmerstown Dublin 20
Date: Sunday 18 th November 2018, 9am-5pm
PCC EXHIBITION IN LUCAN LIBRARY: August 2018
PCC held an exhibition in Lucan Library for the month of August, showing a range of images from PCC members. The exhibition was very successful, with very positive feedback from people visiting the library.
Every Wednesday, from September to June we meet in Palmerstown Parish Hall, with guest speakers and workshops on a broad range of photographic genres and styles, from experts in their respective field.
Further details of our weekly club schedule is on our 'Club Info' Page.
PCC Beginners Photography course: Oct- NOv 2018
If you would like to learn about your camera and get an introduction to the basics of photography, our beginners course is perfect for you. This runs for 6 weeks : each Wednesday, from 7-8pm in the Parish Hall. Cost is €100 , but if you then decide to join Palmerstown Camera Club, membership for the year is free! For further details or to sign up: contact secpcc@mail.com
WIN-A-PRINT COMPETITION
Congratulations to Mr Dave Thompson, from Lucan, who was our lucky "win-a-print" winner at this years end-of-year exhibition. Dave chose "Red Lips" by Michelle Twomey as his favourite print and Susan Carney, PCCcompetition secretary, delivered it to him.
Annual Day Trip to Saltee Island
This years day trip to the beautiful Saltee Island was on Saturday 9th June. A great day was had by all! The sun was out and the wildlife was in abundance! This annual trip provides a wonderful opportunity to photograph colonies of puffins, gannets, cormorants, razorbills and others in their natural habitat. When the weather is good, this island is a little slice of heaven for nature photographers. Many thanks to Suzanne Mc Mahonfor organising the boats!!
Recent Speakers
On 13th June, Sports Photographer James Crombie shared his powerful and dramatic sports images which can be viewed on: www.inpho.ie
Wed 6th June was an outdoor shoot, hosted by Michael Church.
On Wed 23rd of May, Michael Church gave a workshop on using natural and studio lighting to achieve the perfect image.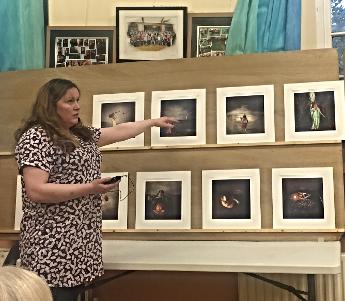 On Wednesday 9th May, Fine Art photographer Julie Corcoran gave an overview of her conceptual art photography: you can see her wonderful creative work at: www.juliecorcoranphotography.ie
On 2nd May we had two guest speakers:Bernard Geraghty showed us some of his stunning landscapes of Ireland and further afield: www.bglandscapetours.ie Ian Carruthers gave a very interesting overview of Astrophotography and extreme weather photography.
Wednesday 25th April was judging night for April's themed competition: "Environmental Portrait". Congratulations to Pat Kavanagh for image of the month, and to each of the winners and runners up in Colour, Mono and Projected Image categories.
18th April was a Q&A night which gave an opportunity for members to ask questions and make suggestions about speakers and themes that would be of interest.
On 11th April model Vonna Nolan gave her professional insight into how photographers can create better portraits, and tips onworking with models.
On Wednesday 4th April: Ellen Mc Dermot presented an overview of her beautiful conceptual fine art portrait photography : you can see more at www.iheep.com
Annual General Meeting
PCC's 2018 AGM was held on Wednesday 16th May in the Parish Hall. The new committee was voted in for 2018-19.
WEEKEND PHOTO-TRIP
This year's PCC annual weekend photo trip was to Sligo on 20-22April. This was another great PCC weekend!! Many thanks to Committee member Maria Forster for organising. Some members photos from the weekend away are below:
Miriam Power was a finalist in TV3 Camera Club's March competition: Congratulations Miriam!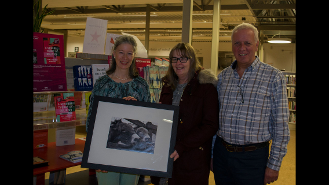 Angela Dennis presenting her "most popular choice" image to the winner, at the annual exhibition in Ballyfermot Library
© Copyright Palmerstown Camera Club